Faust at Schools
Theatre Tots (For Ages 2 to 3)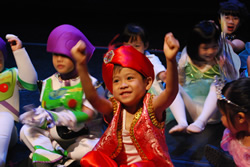 Duration: 45 minutes

Using an array of stories, children will expand their imagination and develop their confidence. Through dramatic play, they will get to meet many characters, and explore creative ways to use props and costumes. They will then move onto circle time activities, which will develop their voice, motor and performance skills!

One of our amazing school clients include Australian International School.

If you have any questions about the programme or would like to sign-up for more updates, please email us at info@FaustWorld.com.sg or call 6235 3582.



Contact Us Here!