Faust at Schools
Little Broadway Stars (For Ages 4 to Prep)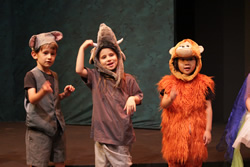 Duration: 60 minutes

Faust brings the razzle-dazzle of Broadway to weekly workshops. Using songs, dance and dramatic skills to tell a story, children will get to showcase their efforts at the end of each term in an open session to family and friends, incorporating the children's favorite songs!

One of our amazing school clients include Australian International School.

If you have any questions about the programme or would like to sign-up for more updates, please email us at info@FaustWorld.com.sg or call 6235 3582.



Contact Us Here!