Faust at Schools
Touring Theatre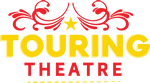 TOURING THEATRE



Welcome to Faust's Touring Theatre programme, a regular provider of quality, educational and entertaining performances for children, throughout the academic year. Faust's Touring Theatre performances are designed to help teachers bring the written word to life on stage. Nothing can match the magic of live performance and we hope you will enjoy these outstanding tales while using them as a springboard to inspire debate and form the basis of educational material. These shows are performed in English with accompanying educational worksheets and workshops available for students.

To make a booking or an enquiry, please contact TouringTheatre@FaustWorld.com.sg or call (65) 6235 3582. Please indicate the preferred dates and we will get back to you with actor availability as soon as possible.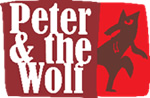 PETER AND THE WOLF


For children aged 3 and above

This superb dramatisation of Peter & the Wolf, accompanied by movement, dialogue and Sergey Prokofiev's musical score, provides an enthralling performance for young people.

Come and watch this tale of a brave young boy who takes it upon himself to go out hunting for a dangerous wolf. Peter fails to heed the words of warning from his wise old grandfather, and without the slightest fear ventures forward with a bird, a duck, and a cat. Smart and quick witted, our young hero involves his new friends to help capture the wolf and make sure no other animals fall prey.

Peter & the Wolf is performed by a three-person adult cast and is ideally suited for children aged 3 and above.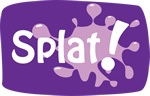 SPLAT!


For primary to secondary students

Welcome to a world of rhythm and rhyme! Splat! is an exciting mix of poetic styles beautifully brought alive with a dramatic twist. This show introduces new poems and some old ones too, a dash of the classic and contemporary. Many poetic styles are involved, including narratives, limericks, couplets, ballads, acrostics and more. Poets featured include: Spike Milligan, Langston Hughes, Shel Silverstein, E.E. Cummings. Don't miss this wonderful opportunity to give your students a poetry performance that will captivate their imagination!

Splat! is performed by a three-person adult cast and is ideally suited for primary through to secondary aged children aged students.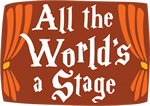 ALL THE WORLD'S A STAGE


For secondary to tertiary students (Can be customised for Upper Primary Students)

Our talented actors will introduce a selection of Shakespeare's works in a way both authentic to their origins yet accessible to a modern-day audience. Join us on our whistle-stop tour, from his most popular to his less well known. Using some of the Shakespeare's Tragedies, Comedies and Histories including Romeo and Juliet, The Taming of the Shrew, Macbeth, The Merchant of Venice, Hamlet and A Midsummer Night's Dream!

Be prepared to get involved for, as the great man once said....'All the world's a Stage and all the men and women merely players'.